VIAGGI Unisex Black Waist Bag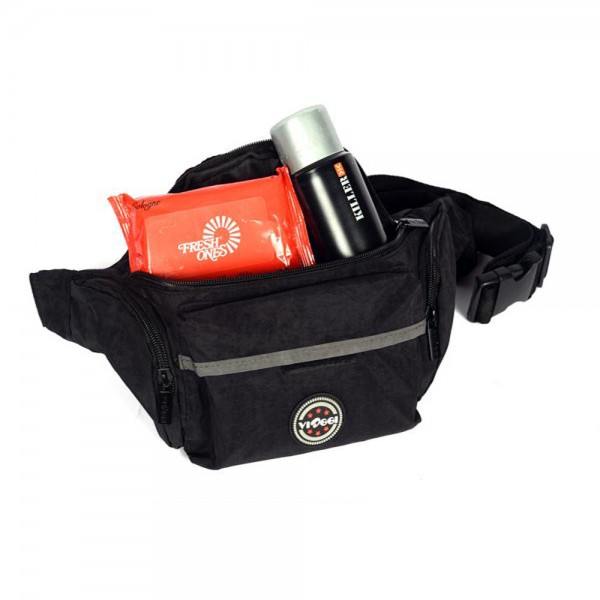 This pouch bag (fanny pack) is a very popular design, ideal for all essential valuables. Spacious, smart design. Comes with 4 large zipped compartments. Made of extra-durable material for long-lasting usage. The waist pack comes with adjustable robust release buckle. Fits 140 cm (57") waist. The unisex waist pouch smart maximum comfort design and extra-durable material for long-lasting usage make it a popular choice in this line of travel accessories. Suitable for both for both women and men it is ideal for carrying travel documents and valuables such as cash, credit cards, mobile phone or camera. Pocket dimensions: Height-14 cm X Width-28 cm X Depth-8 cm. (approx.).
Manufactured by : Ningbo Qihao International Trade Co. Ltd. ,West Huancheng Road, Ningbo, China. Country of origin: China.