VIAGGI Travel Sling Bag - Beach Brown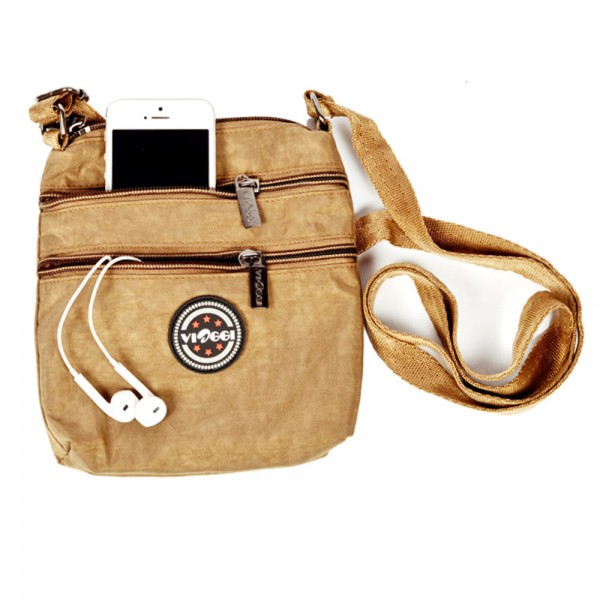 Organizes travel documents, passport, credit cards, cell phone, camera, traveler's cheques and more. Accomodates most of your travel essentials. Made of water resistant, extra strong and durable fabric. Consists of 4 zippered and 1 compartments.
Size: 18 X 17 X 3 CM.
Manufactured by : Ningbo Qihao International Trade Co. Ltd. ,West Huancheng Road, Ningbo, China. Country of origin: China

.