VIAGGI Folding Back Pack - Red & Black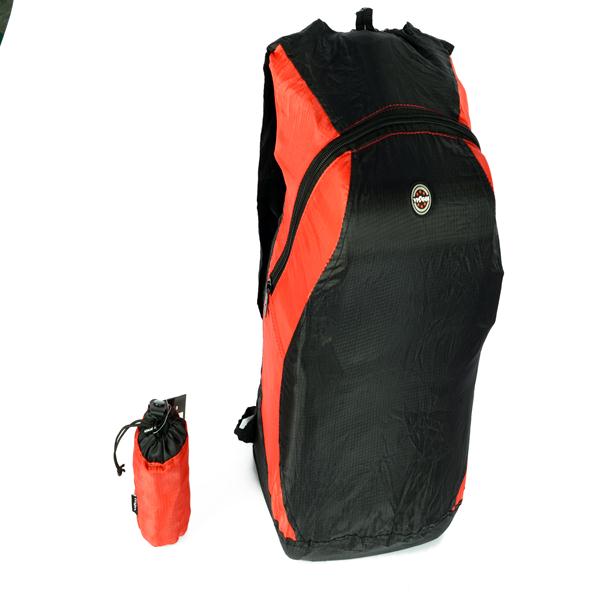 Why carry around another empty backpack? This very small folding bag will immediately transform into a spacious backpack. The folding bag comes with an adjustable shoulder straps. After use, folds easily back into the zipped carry pouch. Easily packed together to fit into one small pouch but extending to be a spacious backpack, this one is a definite keeper! Made of high quality and durable nylon material.
• Material Nylon/Polyester
• Dimensions when folded: B-3cm X H-11cm Open Backpack size: 38cmx15cmx26cm.
• Weight:- 50gm• Color:- Red and Black.
Manufactured by : Ningbo Qihao International Trade Co. Ltd. ,West Huancheng Road, Ningbo, China. Country of origin: China.

Dimension Size
Length
7
Breadth
3
Width
11