VIAGGI Neck Pouch - Red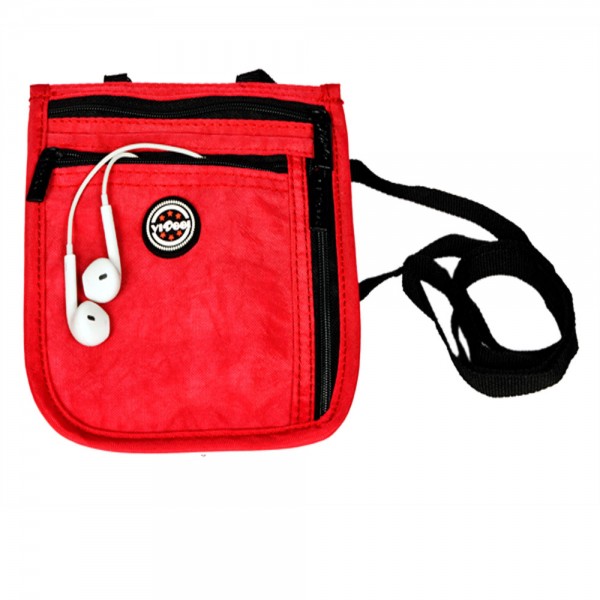 The Ultra Slim Travel Neck Wallet is made of breathable material and is designed for wearing comfortably around the neck. It is ideal for hiding cash, passports and travel documents while traveling and is suitable for both men and women. This carrier is of ultra-slim construction - very hard to detect when in use. This travel wallet is made of microfiber material, plus an additional layer of breathable material for comfortable wear. Adjustable neck strap - can be carried around the neck or shoulder. Comes with 3 zipped pockets and can safely hide your valuables while travelling.
Size: 13 X 1 X 12 CM.
Manufactured by : Ningbo Qihao International Trade Co. Ltd. ,West Huancheng Road, Ningbo, China. Country of origin: China

.