VIAGGI U Shape Memory Foam Travel Neck Pillow - Brown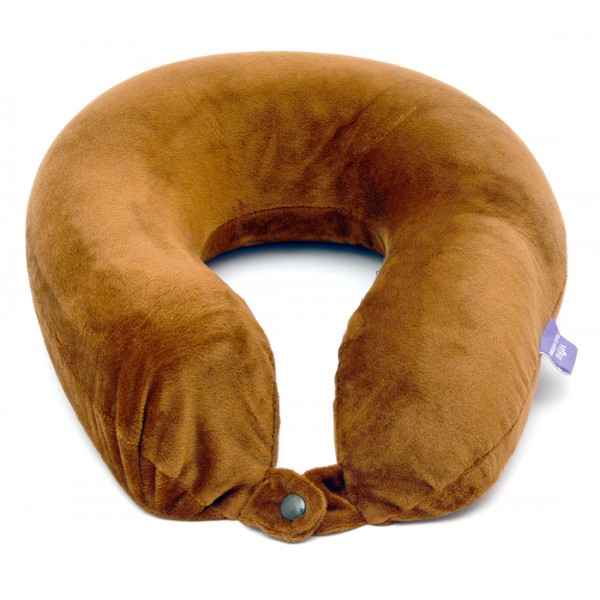 Memory foam travel neck pillow, perfect for travel and can easily get attached to luggage for convenience. Excellent pillow for neck pain relief due to its raised side support and flat back cushion. Premium quality responsive memory foam rebounds slowly in 3-5 seconds. Uniquely designed with raised sides helps support the neck and alleviate pain and tension. Zippered, soft plush velour cover is machine washable. Button lock ensures a firm, snug fit around your neck.
Dimensions - 30 cm X 8 cm X 29 cm.
Manufactured by : Ningbo Qihao International Trade Co. Ltd. ,West Huancheng Road, Ningbo, China. Country of origin: China.