VIAGGI Memory Foam Sleeping Pillow With Cooling Gel - White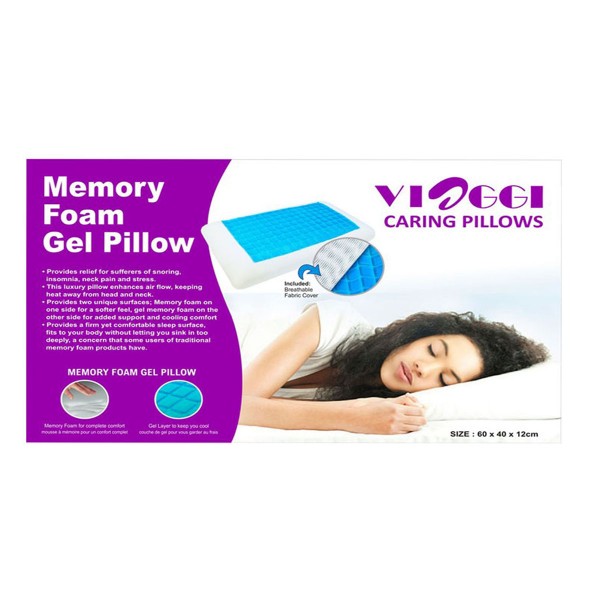 With the gel on the upper side, you can use this pillow during summers to keep your head cool and calm. And, you can flip the pillow during winters. It's an all-season pillow! There's more to it; this pillow is treated with anti-bacterial material that keep the dust, mites, and other micro-organisms far away. Sleep tension-free!
Here's this gel memory foam pillow, designed with mesh pillow protector that gives you good quality sleep. Gel size- 40cm x 25cm.
Dimensions - 54 cm X 10 cm X 38 cm.
Manufactured by : Ningbo Qihao International Trade Co. Ltd. ,West Huancheng Road, Ningbo, China. Country of origin: China

.