VIAGGI Brown Orthopedic Lumbar Support Memory Foam Pillow, Relief for Lower Back Pain, Sciatica Pain Relief - Ideal Backrest Pillow for Computer/Office Chair, Car Seat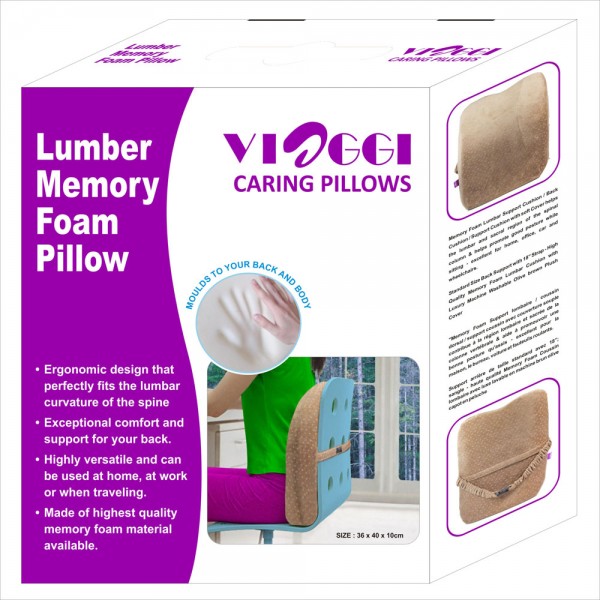 Memory Foam Lumbar Support Cushion/ Back Cushion /Back rest/ Support Cushion with soft cover helps the lumbar and sacra region of the spinal column & helps promote good posture while sitting- Excellent for home, office, car and wheelchairs.
Standard size back support with 18" strap - high quality memory foam lumbar cushion with luxury machine washable olive brown plush cover.
Dimension: 34 X 10 X 42 CM.

Manufactured by : Ningbo Qihao International Trade Co. Ltd. ,West Huancheng Road, Ningbo, China. Country of origin: China
.
Dimension Size
Length
34
Breadth
10
Width
42