VIAGGI Grey Orthopedic Lumbar Support Cooling Gel Memory Foam Pillow, Relief for Lower Back Pain, Sciatica Pain Relief - Ideal Backrest Pillow for Computer/Office Chair, Car Seat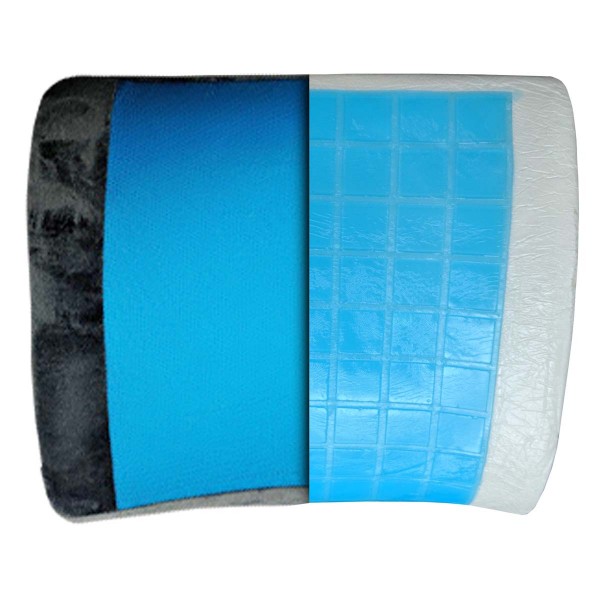 Memory Foam Lumbar support cushion with cooling gel/ Back support pillow/ support cushion with soft cover helps the lumbar and sacral region of the spinal column and gives pain relief.

Promotes good posture while sitting. Excellent for home, office, car and wheel chairs.

Gel and memory foam core is protected by a breathable, ventilated cover that can be easily removed for safe washing in the machine

Combines the contouring support of premium memory foam with temperature-sensitive gel to keep your pillow and back cool and comfortable

A compact lumbar support pillow designed to immediately improve comfort levels, while naturally encouraging proper posture.
Dimensions - 33 cm X 33.5 cm X 11 cm.

Manufactured by : Ningbo Qihao International Trade Co. Ltd. ,West Huancheng Road, Ningbo, China. Country of origin: China

.