VIAGGI Multi-Color Luggage ID Name Tags Bag Tag for Travelling ID Labels Tag for Baggage - Pack of 2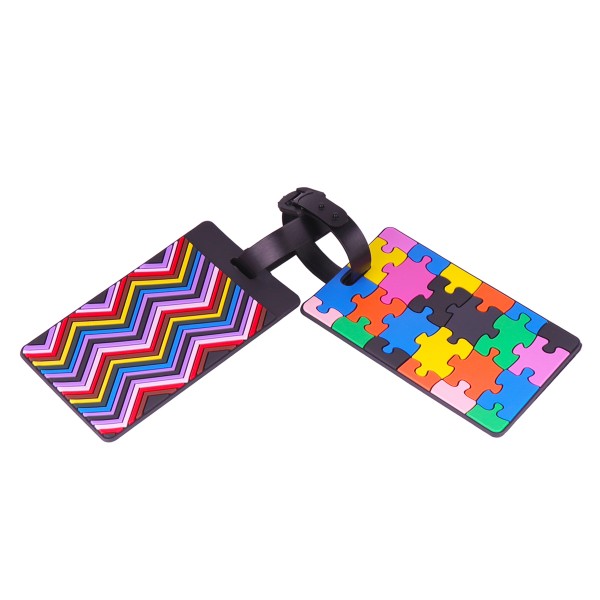 For Hassle free instant identification of your belongings on any travel carousel.
• Cute bright color tags makes your luggage unique, easily identifiable and eye catching.
• High quality travel luggage tags use flexible rubber material, no fear of scratching on luggage while moving or loading.
• Suitable for any luggage,bags, daily backpacks, Briefcases, special for children,young boys&girls school bags, baby strollers,also tag for home&office stuff management
• Head out on your business trip or vacation with VIAGGI luggage tags to jazz up your suitcase /backpack/Duffle bag.
Warranty: VIAGGI products come with a warranty for a period of 24 months from the date of purchase. In case the product is found to be defective during the warranty period, the same shall be repaired or replaced against the proof of purchase.
Single Tag Details:-
Dimension(LxBxH):- 6.5cm x 0.4cm x 10.3cm.
Weight:- 25g.
Manufactured by : Ningbo Qihao International Trade Co. Ltd. ,West Huancheng Road, Ningbo, China. Country of origin: China

.