Multifunctional Microbeads Pillow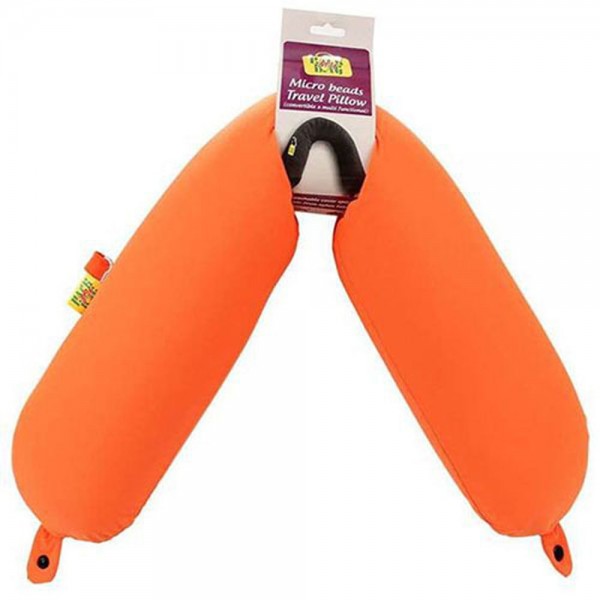 Product Information:
• Micro-bead Travel Neck and Shoulder Pillow Relaxer from Viaggi Travel world.
• This convertible pillow gently cradles your neck while supporting your head for lasting comfort. You can also use the pillow under your legs, back or arms to adjust your posture to keep yourself comfortable while sleeping or relaxing.
• Designed to help relieve pressure, prevent stiffness and alleviate soreness while traveling.
• Advisable to use by the patients suffering from vertigo.
• Helps to give support your neck while resting.
• Available with a button that helps to keep the pillow intact while sleeping or reading.
• EPS micro-bead fill , complete satiny feel.
• Available with washable outer cover.
• Convenient to use while travelling or at home
• Consists of 85 percent Nylon, 15 percent spandex outer fabric.
You have just found the secret to a perfect road trip!

Dimension Size
Length
33
Breadth
8
Width
32