VIAGGI Memory Foam Sleeping Pillow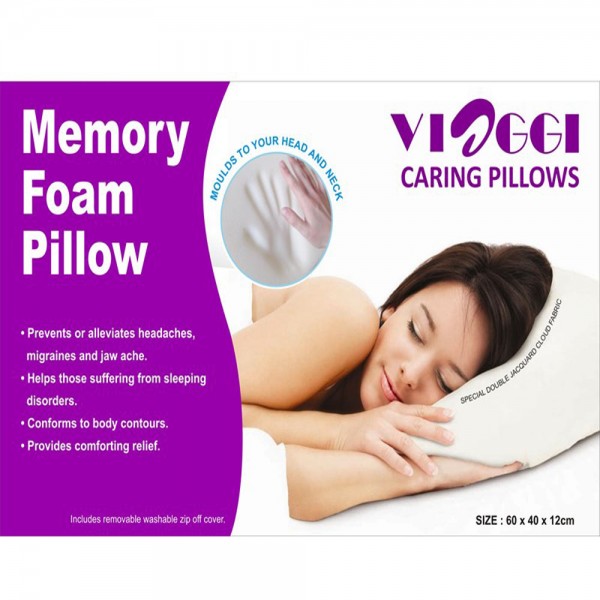 Designed to support the head, neck & shoulder while you change your sleeping position several times each night. This not only puts your body in the right sleeping posture but also ensures that you get a good night's sleep. This Authentic Comfort memory foam pillow is as cozy as can be.
Dimensions - 54 cm X 33 cm X 10 cm.
Manufactured by : Ningbo Qihao International Trade Co. Ltd. ,West Huancheng Road, Ningbo, China. Country of origin: China.