VIAGGI Memory Foam Combo (Neck Pillow with Eye Mask)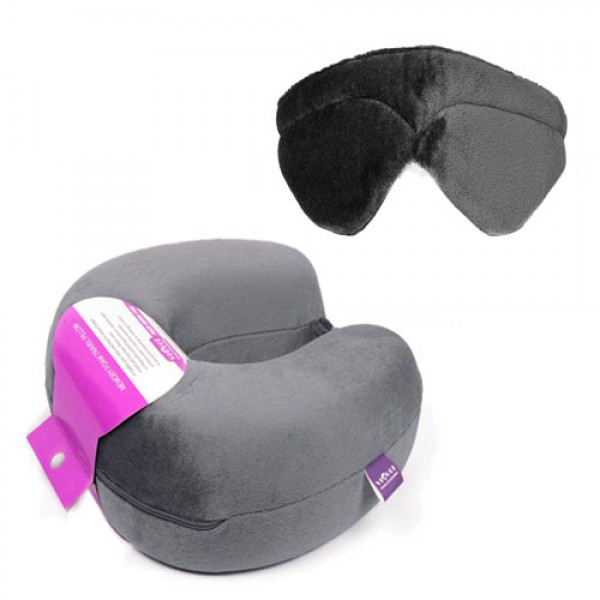 Memory foam travel neck pillow : U shaped pillow provides pressure relieving support and comfort for your head and neck due to the sculpted , high density memory foam. Has a strap to keep the pillow intact while sleeping and can also be used for over the handle transport.
Memory foam eye shade : The ultimate soothing relief for tired eyes. Soft memory foam eye mask relaxes the eye muscles and makes you sleep hassle free. Memory foam eye mask gently cradles your face and forehead. Has an adjustable elastic strap for a custom fit that stays comfortably in place. It also effectively blocks out light, it easier to sleep or rest at home or while travelling.
Dimension: 31 X 7 X 28 CM.

Manufactured by : Ningbo Qihao International Trade Co. Ltd. ,West Huancheng Road, Ningbo, China. Country of origin: China.